London palaces and castles: Kensington Palace
This post contains affiliate links
Kensington Palace is one of the top sights in London, and for good reason. The palace has a fascinating history, and is packed with interesting exhibitions to see.
You don't need to be a fan of the Royal Family to visit this historic building. Even if you're not, Kensington Palace is well worth a visit and one to put on your list of London sights to see.
This travel blog will give you a quick overview of the history of the palace, who has lived there over the centuries, what to see and how to get there.
So if a visit to Kensington Palace is on your itinerary, keep reading!
And you can buy tickets to Kensington Palace here.
The history of Kensington Palace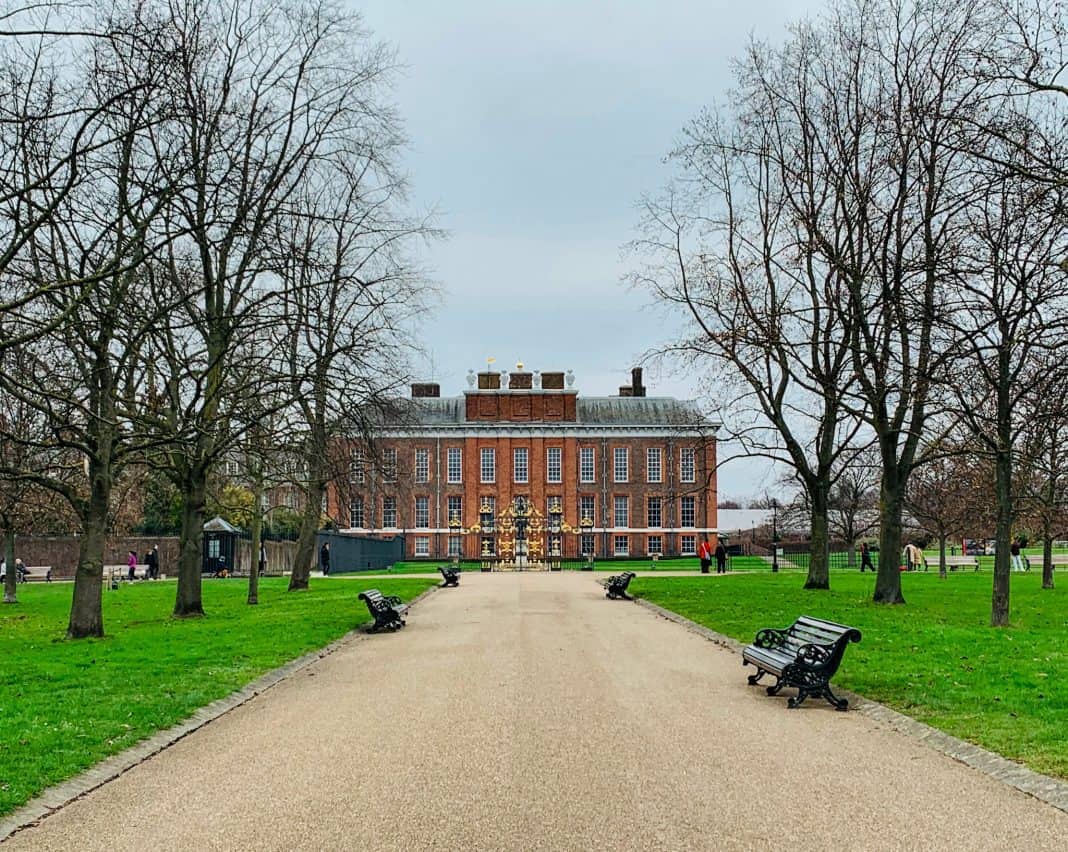 Kensington Palace was built in the 17th century as a modest country house.
The property was later acquired by King William III (William of Orange) and Queen Mary II just before the turn of the 18th century. They enlarged and remodelled it into the grand palace that is now Kensington Palace.
Since then, the palace has been home to many members of the Royal Family. This includes Queen Anne, King George I and George II, and Queen Victoria.
More recently Princess Margaret, the Queen's late sister, resided there until her death in 2002.
Princess Diana also lived there after marrying Prince Charles. It is currently the official residence of her eldest son and his wife, the Duke and Duchess of Cambridge.
What to see in Kensington Palace
As palaces go, Kensington Palace is a relatively small building. However, there's plenty to occupy your time and it's a great place to visit if you love history.
"Victoria: A Royal Childhood" exhibition
This exhibition tells the story of Queen Victoria's life in Kensington Palace from her birth until she was 18 years old when she became Queen and moved to Buckingham Palace.
There are a number of historically designed rooms to explore, all of which take you back to the early 19th century.
Each room contains some fascinating displays, including her toys and furniture. You can also look around the chamber where she was born, complete with a crib.
It's a great way to learn more about the early years of Queen Victoria.
There is also a room with a small stage at the front with a production that you can watch. This is designed to show Victoria's love of the theatre. And there is a miniature replica of Kensington Palace, complete with some tiny rooms that have been furnished and lit.
I found this exhibition fascinating. Not only do you get to see some 19th century memorabilia, but there are plaques on the wall with detailed descriptions of Victoria as a child and events when she ascended to the throne.
You will learn that the Queen's real name was Alexandrina Victoria, and that she was subject to the 'Kensington System' (rules to help 'train' the young Victoria and prepare her for her future responsibilities as a monarch). You can also read about the difficulties and conflicts over her future reign with a senior advisor to the household.
The Queen's State Apartments
The apartments of Mary II are located in the oldest part of the palace. You can wander through the Queen's Gallery where the Queen relaxed by reading or sewing, and the Queen's Dining Room, where William and Mary ate in private.
There is also the Queen's Drawing Room, where the Queen apparently stored her much loved pieces of porcelain, and the Queen's Bedroom with its lovely four poster bed on show.
In this part of the palace, you can also learn more about the history of how William and Mary came to rule England.
The King's State Apartments
These Georgian State Rooms were designed in the 18th century for King George I and George II and were used for entertaining.
After ascending the majestic staircase, you enter the Presence Chamber where George II met with political representatives and members of the public who wished to make various requests. The Privy Chamber is also here and was favoured by Queen Caroline when she was entertaining with George II.
There's also the Cupola Room, which the palace's website says "is the most splendidly decorated room in the palace" and the King's Gallery where the best pieces of art hung from the walls, not forgetting the magnificent ceiling.
It was here that William III developed the illness that culminated in his death in the early years of the 18th century.
The Jewel Room
This was the first room we visited on our trip to Kensington Palace, and if anything is going to bring home the privilege and opulence that goes with being a member of a royal family, it's here.
The room has an array of bright, colourful, and sparkly jewellery. There are necklaces and brooches worn by Queen Victoria, and a stunning emerald tiara that her husband Prince Albert helped design in 1845.
Kensington Palace gardens
The palace sits in a fairly small, yet attractive garden that you can wander through.
From the palace's entrance, you wander up a short slope in between rows of hedges. At the end of this, you'll find a sunken garden which was planted in 1908.
There is a modern sculpture here in memory of Princess Diana. This was unveiled in 2021 by her sons William and Harry on the day that she would have turned 60.
Unfortunately, you can't walk into this section of the garden. You can walk around its perimeter though – and through Cradle Walk, a tunnel of branches – and look in to take some photos.
There's also a restaurant in the garden, The Pavilion. This serves breakfast, lunch, and afternoon tea. The Royal Afternoon Tea with sparkling wine or Pimms looks great!
Other things to see at Kensington Palace
Aside from the permanent exhibitions and apartments that you can explore, the palace often hosts temporary exhibitions or events that you can book.
Between March and October 2022, there will be a photographic exhibition showcasing iconic images of the Royal Family throughout the generations.
And on selected days at Easter, there will be a chocolate bunny hunt through the palace and gardens: definitely one for the kids! Check out the website for more details.
There is also a shop and cafe in the building where you can buy souvenirs and take a break. The cake selection is great and they serve afternoon tea with scones, cream and jam.
Kensington Palace opening times
Kensington Palace is open between Wednesday and Sunday. However, visiting times vary from season to season.
During the summer months (March to October), the palace is open from 10 am until 6 pm. During the winter (November to February), the closing time is 4 pm.
It's advisable to check the website if you're planning on visiting as there may be maintenance work in some areas. On some specific days, the palace also shuts early or is closed altogether.
Kensington Palace tickets
You can buy Kensington Palace tickets here.
There are also tours to book that give you the option of including a guided tour around the palace and gardens and a High Tea at the end overlooking the sunken garden.
And if you're a royalty fan, then this British Royal walking tour might interest you.
Alternatively, you can enter the palace as part of the London Pass.
The London Pass is a sightseeing pass that gives tourists access to over 80 attractions in London, including Kensington Palace. It also includes a free hop-on, hop-off bus tour, and a river cruise.
The London Pass is valid for a chosen number of consecutive days, from 1 to 5, so it's perfect for those who want to see lots of attractions in a short period of time.
It is estimated that on the basis of a 3-day pass, you can save up to 43%.
You can buy the London Pass here.
How to get to Kensington Palace
The palace is located in the heart of London, next to Kensington Gardens and on the edge of Hyde Park. This means it's very accessible and an easy place to visit for just a few hours as part of your sightseeing itinerary in London.
Given the traffic in London though, it is probably better to catch public transport here.
We travelled to the palace via Kensington High Street station which is on the Circle and District underground lines. From the station, it's about a 10-minute walk into Kensington Gardens and then a few more minutes up to the path to the palace itself. You need to enter on the Hyde Park side.
Other tube stations that are near to the palace include Queensway, South Kensington and Gloucester Road.
Other places to visit in Kensington
There is a lot to see and do in Kensington, aside from visiting Kensington Palace and its gardens.
Kensington Gardens are next to Kensington Palace. They cover 265 acres and offer a great outdoor space to get some fresh air. When you walk towards the gardens from the palace, you'll see the Queen Victoria Statue and in front of you is the Round Pond, constructed in the 18th century.
The Serpentine art Galleries are also in this area, as well the Albert Memorial. The Princess Diana Memorial Playground – with its pirate ship – is a place that the kids will undoubtedly love.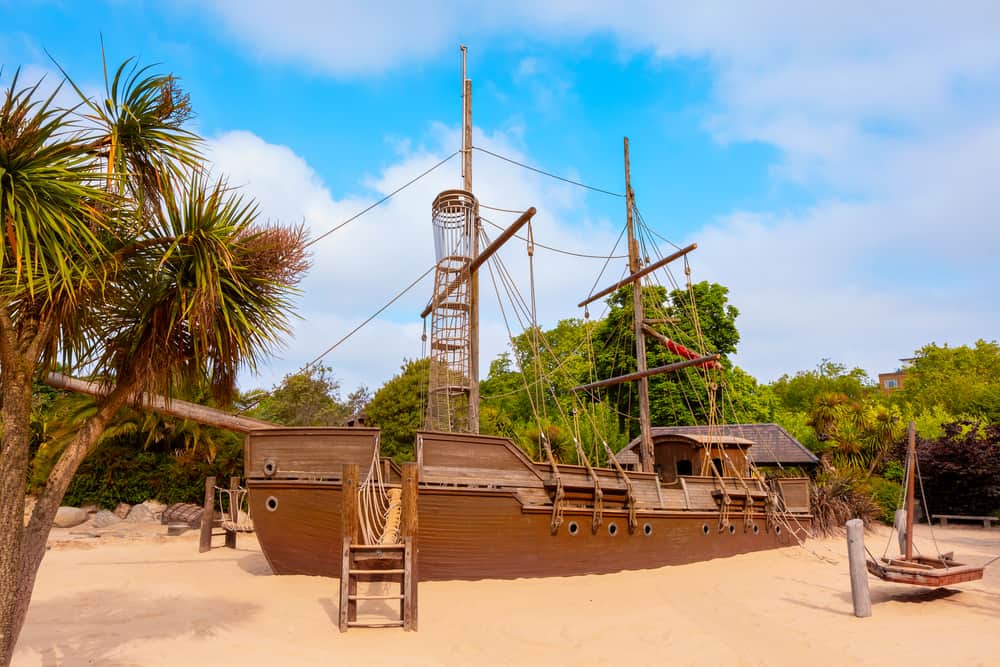 You could then wander beyond Kensington Gardens and into Hyde Park, another large public park that is a must-see attraction in London.
The Serpentine flows through the park, where you can go boating (or swimming if you're brave enough!). The famous Speakers' Corner, where people come to debate and discuss politics is also in Hyde Park but at the Marble Arch entrance.
Kensington is also where you can find many of the top museums in London. These include the Victoria and Albert Museum, which houses millions of items of art and design.
There is also the Natural History Museum, where you can learn about the natural world and history of humans, and the Science Museum with galleries that cover everything from the ancient Greeks to the history of flight, medicine and space.
These museums are free (although there are charges for specific exhibitions) and cater for adults and children alike.
There are also plenty of shopping opportunities in Kensington – from high-end shops to small boutiques – and a plethora of bars and restaurants to stop off at before or after a visit to the palace.
If you're after some evening entertainment, then the Royal Albert Hall is not far away. This has a large programme of events throughout the year, from classical concerts, to pop concerts, to international tennis tournaments.
The hall is also home to the BBC Proms, an eight-week series of concerts featuring internationally renowned artists.
Other London palaces and castles to visit
Kensington Palace is not the only palace in London: there are other London palaces and castles to visit.
Buckingham Palace, the Queen's official home, is open to visitors during the summer months, from late July to early October.
Another of the London palaces and castle that you can visit is Hampton Court Palace. This is less than an hour out of London Waterloo by train.
The home of Henry VIII you can walk around the palace and then wander around the extensive grounds. Parts of Hampton Court Palace might remind you of Kensington Palace.
I have a separate blog post on a day trip to Hampton Court Palace if this interests you.
The Tower of London is another fascinating place to visit. It's home to the Crown Jewels, which are one of London's most popular tourist attractions. You can also see the Bloody Tower, where the young Edward V and his brother were murdered, and the White Tower, which is home to the Royal Armouries.
It's not one of the London palaces and castle, but it's less than an hour away, so if you have time, you could also day trip to Windsor Palace. See my post which will give you further information on what to see in the palace, as well other attractions in Windsor.
Other ideas for things to do in London and short breaks
For ideas for other things to do in London, and for European and UK day trips and short breaks, check out some of my other posts: